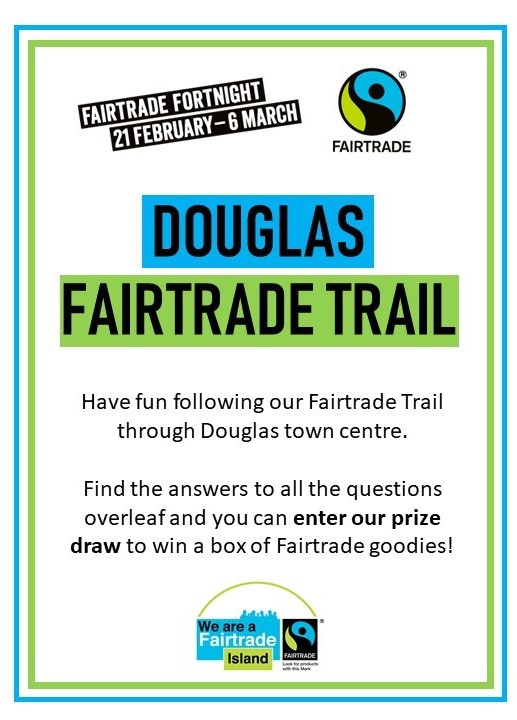 Download the Fairtrade Trail leaflet here
To mark Fairtrade Fortnight and the approach to our 15th year as a Fairtrade Island, the Isle of Man Fairtrade Group and One World Centre have devised a fun walking trail to follow through Douglas Town Centre.
The trail will link 15 different outlets and organisations in the town who either sell or use Fairtrade items. Each location will display a Fairtrade fact which trail followers will use to complete a series of questions on the trail leaflet. Once completed, the participants can enter their answers into a free prize draw with the chance to win a box of Fairtrade goodies.
The aim of the trail is to raise awareness of Fairtrade and the part it plays in ensuring small farmers and producers around the world get a fair deal. Fairtrade is the only certification that combines a fair minimum price for products and an extra amount of money – called the Fairtrade Premium – for farmers to invest in their communities or in making their businesses more sustainable.
The trail will be in place from 21st February to 6th March and all entries to the draw should be with the One World Centre by 8th March. Trail leaflets can be downloaded here or picked up at Douglas Henry Bloom Library, Douglas Town Centre Management Office or other outlets in the town.