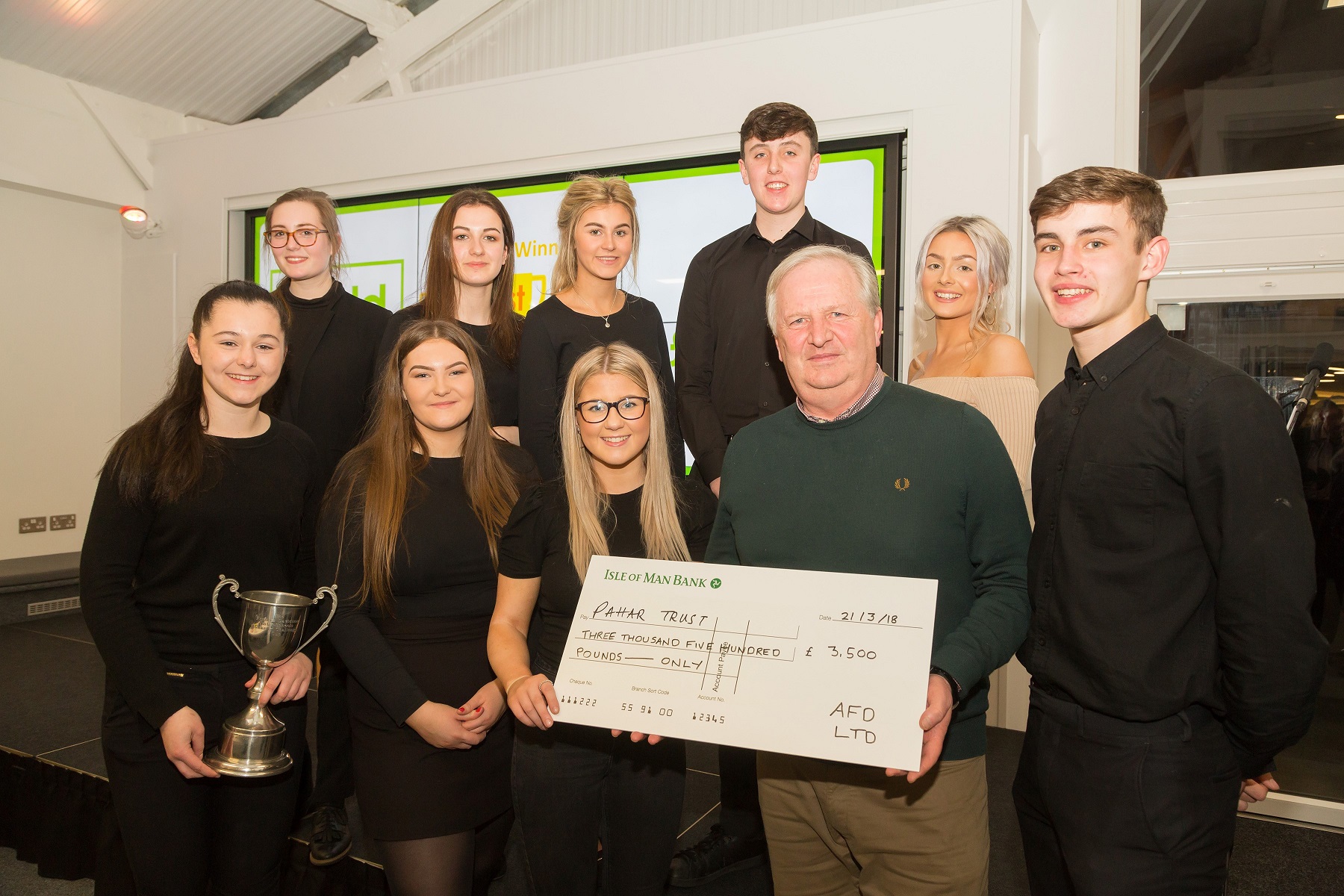 A team from Ramsey Grammar School, representing the Pahar Trust, has clinched this year's One World Charity Challenge competition, winning £3,500 for the charity that works to improve education and healthcare for children in Nepal.
The finals of the annual competition for the Island's Year 12 students took place at the end of March at Babbage's, Mountain View Innovation Centre, kindly hosted by AFD Software, the sponsors of One World Charity Challenge. This year saw all seven of the Island's secondary and further education establishments taking part, with twenty-two teams entering overall.
Each team is tasked with researching a small charity involved in international development and developing a 10-12 minute multi-media presentation on their findings, including reference to how their particular charity meets the UN Sustainable Development Goals and the impact it has on young lives.
All the teams were able to secure some funding for their chosen charities with some £13,500 being distributed in total. This included a new prize of £1,000 for the team that was judged to have demonstrated the best advocacy for their charity. This was won by a team from King Williams College who had set up a school linking programme and undertaken other promotional work for their chosen charity Global Action Nepal.
The team from St Ninian's High School, representing Developing Orphans, a charity working with children in Uganda, were runners up and also took the audience vote which gave them £3,000 altogether for their charity. In third place was the team from QEII who won £1,000 for Hands of Hope. Ballakermeen High School, University College Isle of Man and Castle Rushen High School each won £500 for their charities Glad's House, Dekamile and Koru Hospital Fund respectively.
Well done to everyone who took part – we are sure you learned a lot about how charities work and how ordinary people can make a tremendous difference to the lives of others.