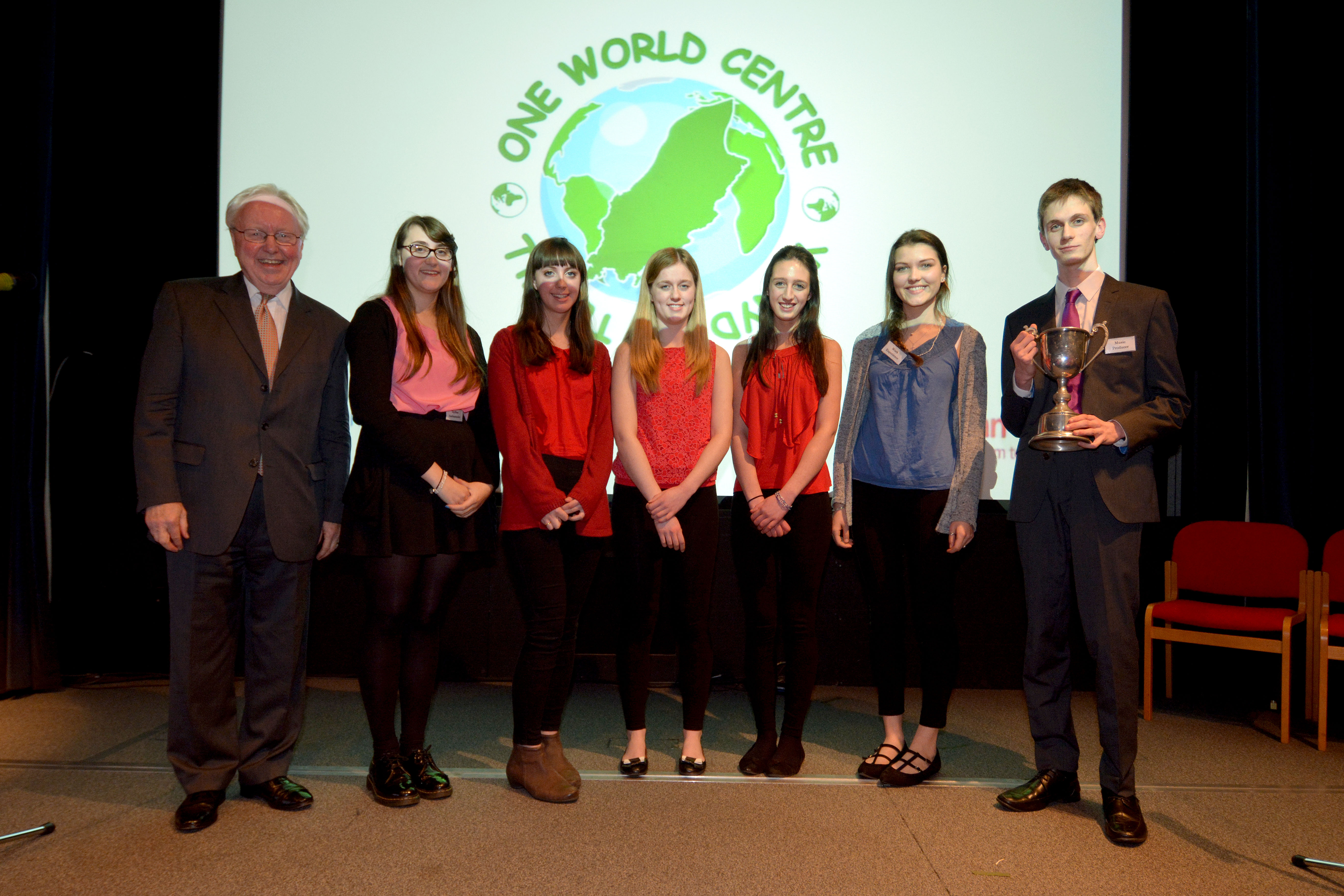 The winning team from Castle Rushen celebrating their triumph at the end of six months work.  Their innovative presentation started with a challenge from "a music producer" to write a charity song that would sweep into the charts.  The audience was swept along as the team thought about charities, decided to focus on Toybox, and found out more about its work.  The climax of the evening was their Toybox song.  The team also won the audience vote and so won £3,800 for their charity.
In joint second place, winning £2,500 for their charities, were the teams from King William's College (Mannin Africa Sponsors International) and Queen Elizabeth II High School (School for Uganda).
In joint third place, winning £1,600 for their charities, were the teams from Ballakermeen High School (Action Saves Kids), the Isle of Man College (Pahar Trust) and St Ninian's High School (Kocep).
It was particularly special to welcome Carole Edgecox (ASK) who has been very unwell recently, and Mary Stewart (KOCEP) who spends most of her time in Kenya.