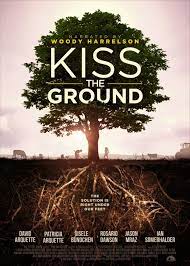 The next free screening in our 'Sustainable Futures' film season is Kiss the Ground.
Narrated by Woody Harrelson, Kiss the Ground reveals that, by regenerating the world's soils, we can completely and rapidly stabilise Earth's climate, restore lost ecosystems and create abundant food supplies.
Using compelling graphics and visuals, along with striking NASA and NOAA footage, the film artfully illustrates how, by drawing down atmospheric carbon, soil is the missing piece of the climate puzzle.
The free screening will take place at the Manx Legion in Douglas, on Monday 7th June at 7pm. No advance booking is needed, please just turn up on the night.