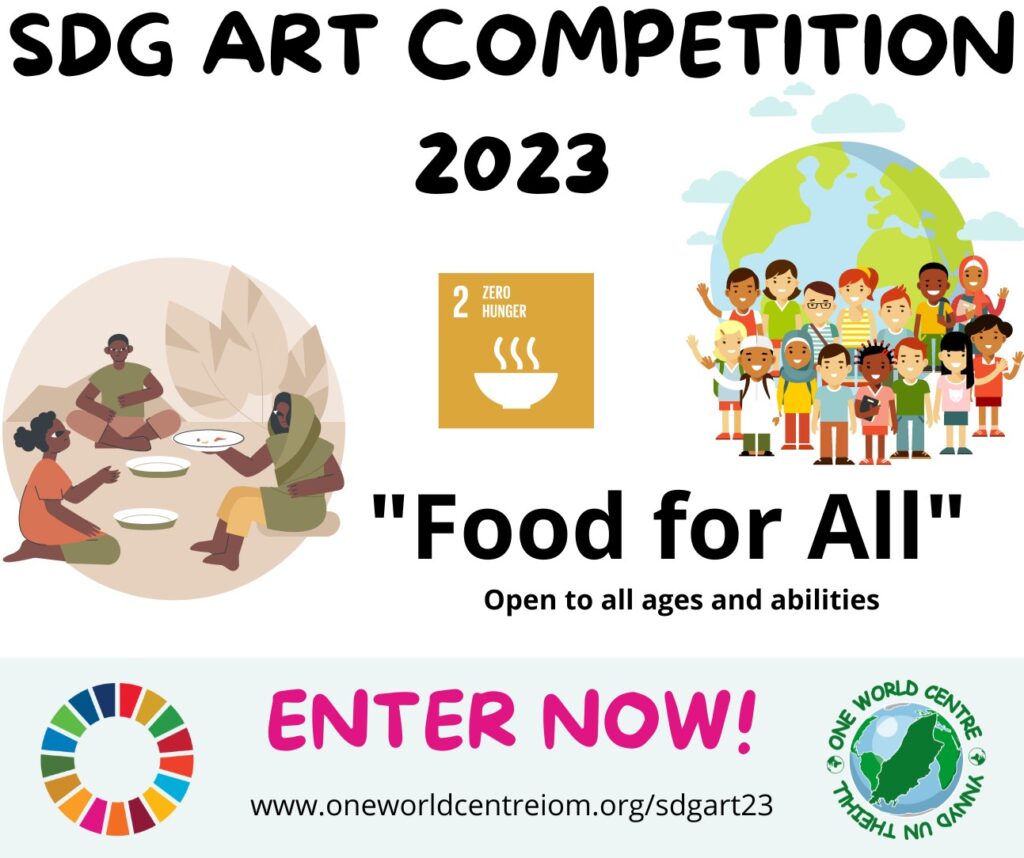 If there is enough food in the world to feed everyone, why are some people still going hungry? That's a question we're posing in our 2023 SDG Art Competition "Food for All", based this year on the UN's Sustainable Development Goal 2: Zero Hunger.
The competition invites artists of all ages and abilities to think about how food could be shared more equally and what actions we can take to ensure everyone gets enough to keep them healthy. Artists are also encouraged to think about how we can make food production more sustainable for people and the planet, for example, by reducing food waste, buying local and trading fairly.
There are two classes of entries – Under 18s ,who are tasked with producing a poster on positive action we can take to reduce hunger, and 18 & Over who can produce any kind of artwork in response to the theme.
And, thanks to the kind support of Shoprite, every entry into the competition will see a £1 donation to the Isle of Man Foodbank (up to £200) so just by taking part you are already helping out!
For more details, the entry form and T&Cs please click here