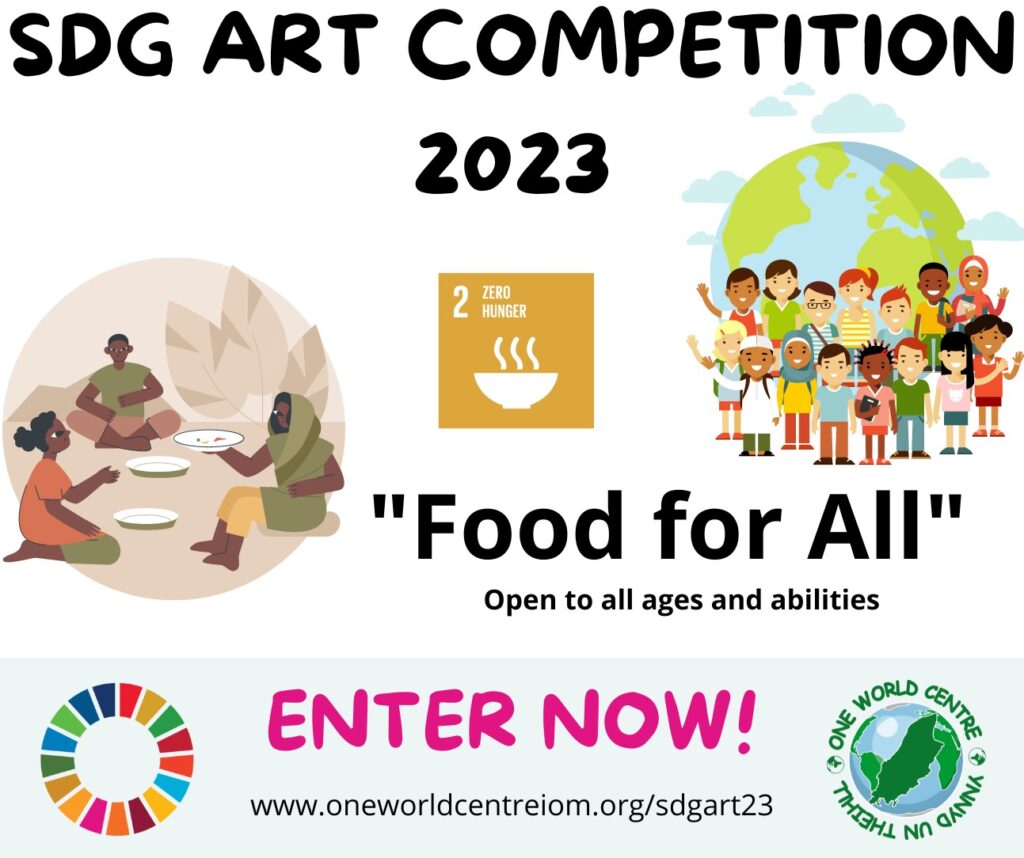 There is enough food in the world to feed everyone but the way we grow, trade and use it means it is not shared very equally.
This competition, based on the UN Sustainable Development Goal 2: Zero Hunger, asks to you think about what action we can take to make sure everyone gets enough food to be healthy, wherever they are in the world.
Just by entering the competition you will be helping others as Shoprite will kindly donate £1 to the Isle of Man Foodbank for every entry received (up to £200).
There are two classes of entry:
Under 18s: Entrants are asked to design a poster on the theme "Food for All" that promotes positive action we can take about hunger. Entries should be drawings, paintings or illustrations no larger than A3 in size. There will a prize for overall winner and two runner up prizes.
18 & Over: Entrants are asked to produce an artwork in response to the theme. There is no restriction on the type of artwork in this class although it must be easy to move and store! There will be a prize of £100 in Shoprite vouchers for the overall winner and smaller prizes for the most creative entry and best call to action.
The competition closes on Monday 31st July 2023. For more information see:
Food For All SDG Art Competition 2023 Flyer
Food for All SDG Art Competition 2023 Entry Form