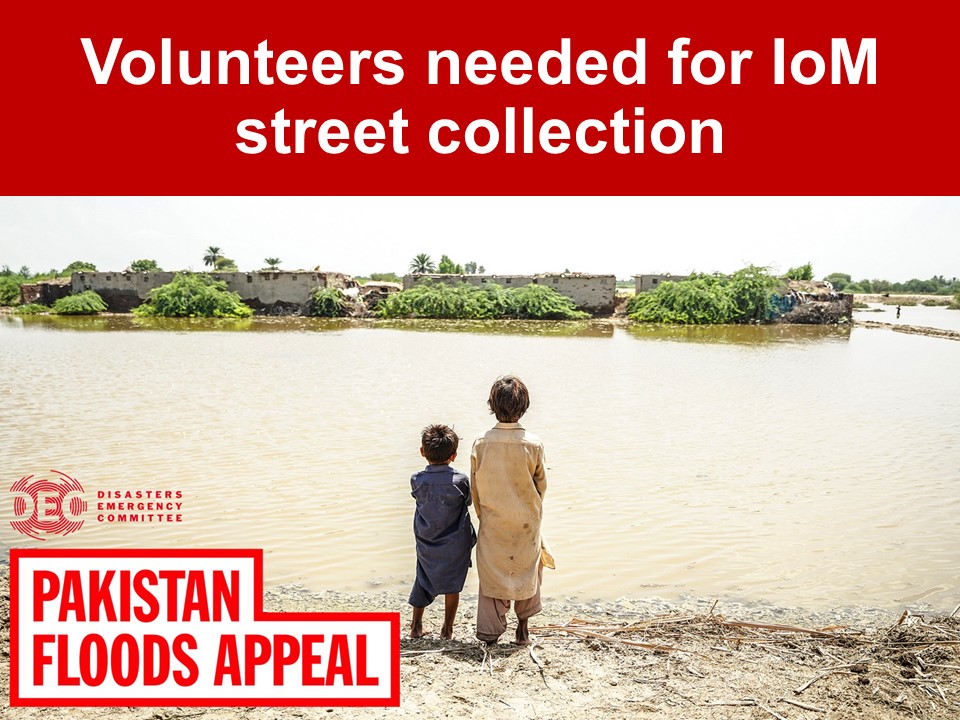 As you have probably heard, there have been devastating floods in Pakistan which are reported to have seen up to a third of the country underwater with whole villages cut off and homes destroyed and damaged. Huge areas of agricultural land are believed to have been affected, with crops swept away and three quarters of a million livestock killed. There is also a high risk from water-borne diseases spreading in affected areas
The Disasters Emergency Committee has called an appeal to help and assist aid agencies to meet people's basic needs such as food, clean water and shelter. As usual, the One World Centre will be coordinating a street collection in the Isle of Man for local people to donate to the appeal. This will take place in the main towns – Douglas, Ramsey, Peel, Port Erin and Castletown – between Friday 9th and Sunday 11th September.
We desperately need volunteers to help with these collections – if you are able to help, even if only for an hour on one of these days, please get in touch with Wendy either by emailing info@owciom.org or calling 310191.
More information on the appeal can be found here https://www.dec.org.uk/appeal/pakistan-floods-appeal
Thank you.