With cases of coronavirus now being found in Syria and gravediggers in Yemen struggling to keep up with demand, the Disasters Emergency Committee has today lauched an appeal to provide help to some of the most vulnerable communities in the world as they face Covid-19.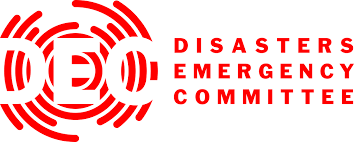 We have already seen the devastation the coronavirus pandemic has caused in wealthy economies. Poorer countries face dealing with coronavirus on top of other crises and will need help to limit the impact and try to contain the spread.
The Disasters Emergency Committee is made up of 14 leading UK aid and humanitarian organisations who come together at times of disaster or crisis to raise funds quickly and efficiently, in order to rapidly scale up their operations in the areas affected.
This appeal is currently targetting communities in Syria, Yemen and South Sudan, as well as Somalia, the Democratic Republic of Congo, Afghanistan and the Rohingya refugee camps in Bangladesh.
Money donated will:
provide families with clean water, soap and information on keeping themselves safe
provide frontline medical and aid workers with equipment and supplies to care for the vulnerable and sick
ensure families get enough food to prevent malnutrition, particularly amongst children
You can donate online at the DEC website by following the link below.