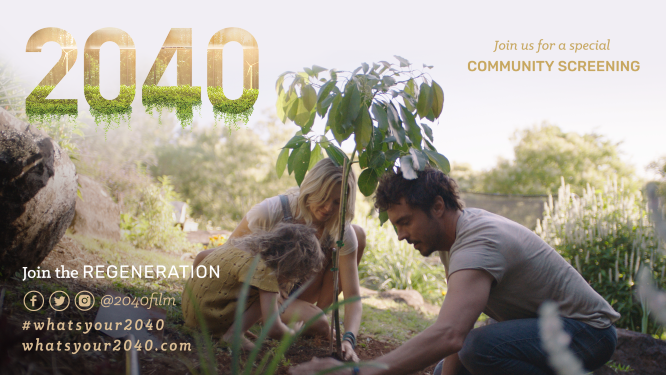 So it's third time lucky we hope: we have now rescheduled our free screening of 2040 to Friday 21st May, 7.30pm at BHS Studio Theatre.
Presented in association with the Isle of Man Climate Change Coalition, 2040 was conceived by award-winning director Damon Gameau as a visual letter to his 4-year-old daughter. It explores what the future could look like if we simply embraced the best solutions already available to us to improve our planet and shifted them rapidly into the mainstream.
The screening is free to attend but please book tickets through eventbrite at https://www.eventbrite.co.uk/e/2040-free-screening-tickets-151487678725. Please note that tickets booked last time are not carried over and you will need to book again.
Hope to see you there!