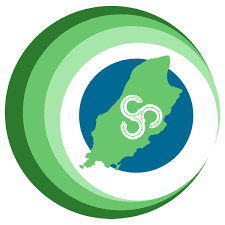 The One World Centre has joined the Climate Change Coalition, a group of environmental, humanitarian, charitable and political organisations in the Isle of Man who have come together with the aim of encouraging and supporting the Government in its commitment to reducing carbon emissions and moving to a low carbon society.
The coalition, which also includes IoM Friends of the Earth, Manx Labour Party, IoM Green Party, IoM Woodland Trust, Manx Energy Advice Centre, Christian Aid and Amnesty IoM, has committed to speak as one united voice on the urgent need for the Isle of Man to get to work on fighting climate change.
This follows the most recent Intergovernmental Panel on Climate Change that warned there is a window of only twelve years to do something about preventing global temperatures rising above 1.5 degrees, beyond which there will be irreversible changes to the world we live in.
With more and more people recognising that this will affect the lives of their own children and grandchildren, the Coalition plans to both encourage and support our Government to address climate change by working in three areas: reducing emissions, (measured against interim targets), investing in renewables and keeping our sustainability promises to UNESCO re our Biosphere status.
To find out more, or add your voice, visit www.facebook.com/iomclimatechangecoalition/