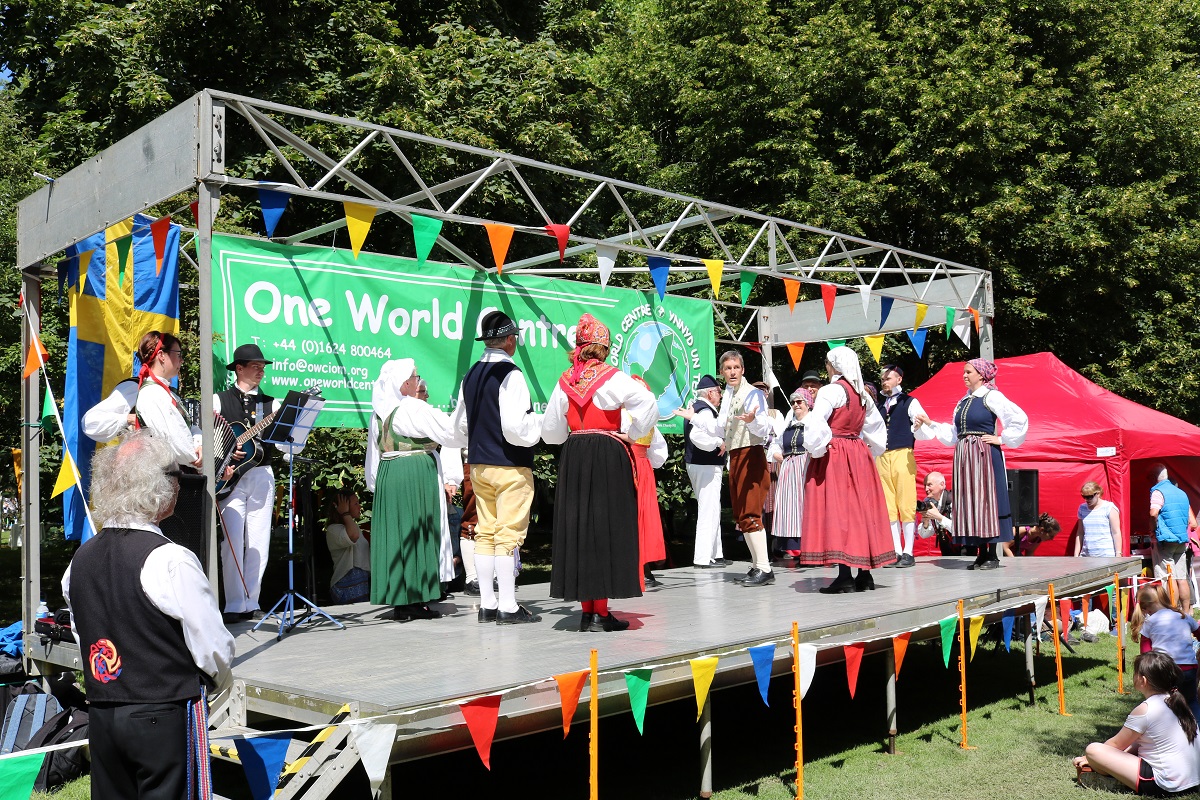 We were delighted to welcome Swedish dancers to the Global Village on Wednesday, complete with their own musicians. For half an hour they entertained us with a variety of group dances, elegant in their beautiful costumes. This photo was taken by Valerie Caine.
There were also performances from Lynette (Indian Dance) and Jane (Thai Dance) as well as displays of Karate and Aikido, not to mention the workshop style used by Rodger to encourage young people to try the didgeridoo.
The sun shone and the crowds enjoyed sampling food from India, Africa, the Philippines, Thailand and the Caribbean. A range of local development, environmental and cultural stalls provided activities for children. Textiles, jewelry and Fairtrade tea and coffee were available for the first time.