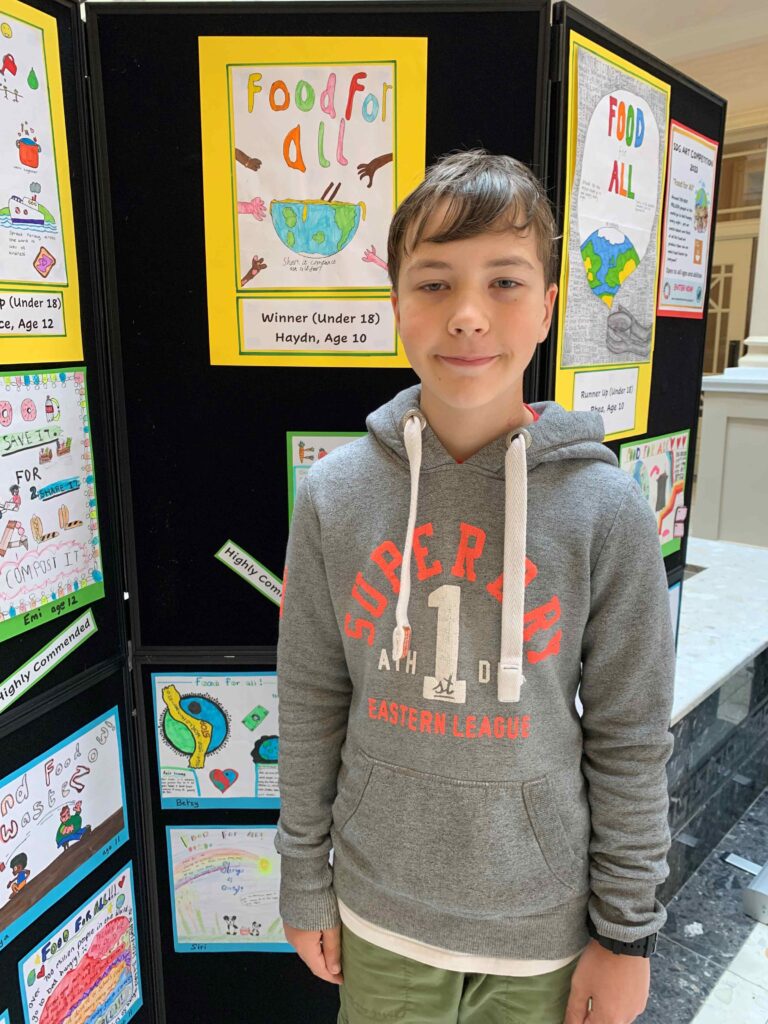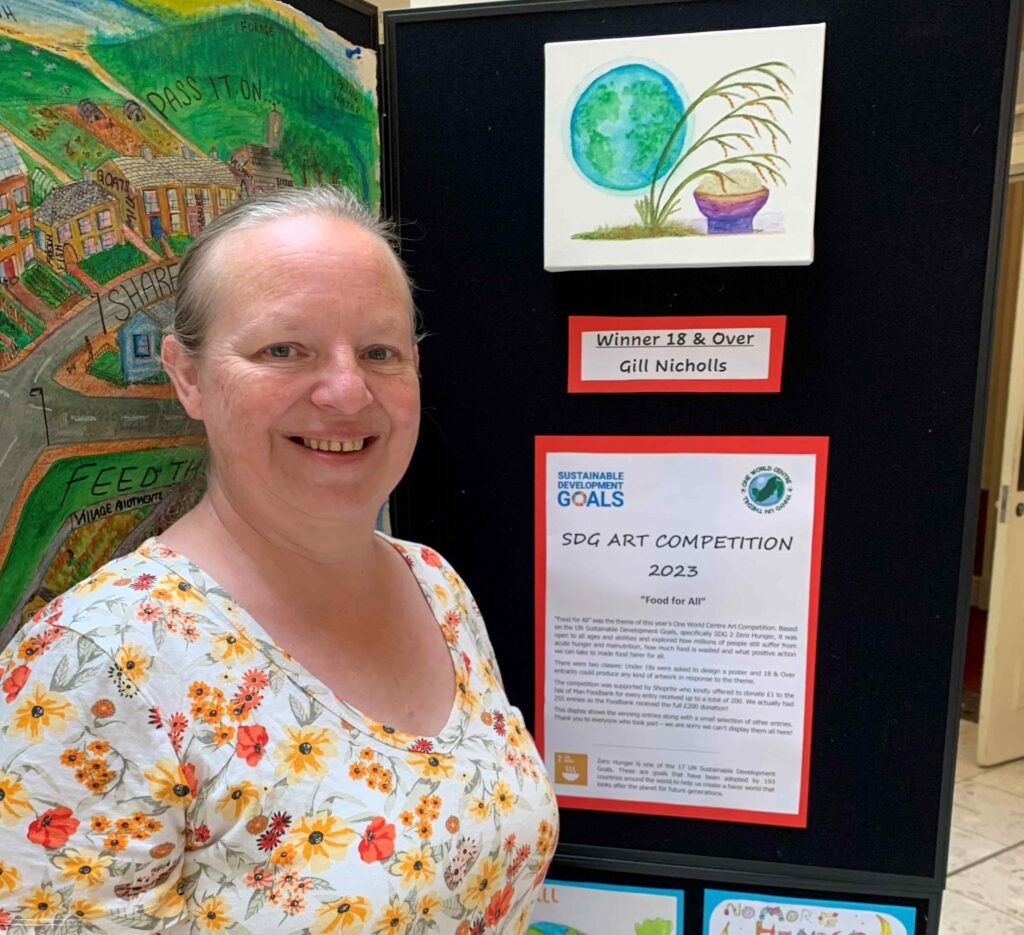 Meet the winners from our 2023 SDG Art Competition, based on the theme 'Food for All' in support of SDG 2 Zero Hunger.
We were delighted to have DEFA Minister Clare Barber on hand to present them with their prizes at a special pop-up art display at the Villa Marina last weekend, timed to coincide with the Isle of Man Festival of Food & Drink.
Gill Nicholls was the overall winner in the adult category with Hadyn Johnson taking the top prize in the Under 18 section.

Over 250 entries were received in total and the high number of entries triggered a £200 donation to the Isle of Man Foodbank by Shoprite who also supported the competition by providing the first prize of £100 in vouchers to the overall adult winner. The other prizes were a selection of sustainably produced art materials (including sketch books made out of recycled coffee cups) and fairly-traded chocolate.
The competition encouraged artists to think about hunger, food waste and food security, reflecting that there are still around 800 million people in the world who go to bed hungry every night and malnutrition is still a leading cause of death among children under the age of five. At the same time, around one third of the food produced around the world is wasted.
We hope to put on another exhibition of the entries later in the year.