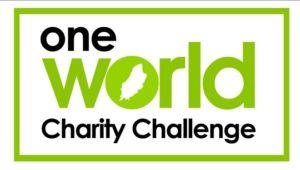 We were so looking forward to the 2020 finals of the One World Charity Challenge, kindly to be hosted this week by AFD Software at the Mountain View Innovation Centre. Sadly (but understandably) this event had to be cancelled due to the ongoing measures against Coronavirus which meant our finalists didn't get to present their work in front of a public audience.
In the circumstances, it was agreed to share the final prize money equally between the charities represented and we are pleased to announce that Advantage Africa, DO! Developing Orphans, Thare Machi Education, Glad's House, Port St John Community Fund and Excellent Development will each receive £1,750 towards their international development work. A further £2,750 has already been distributed to charities represented at the in-school heats of the competition.
Thank you to AFD for supplying the prize money and offering the use of the fantastic facilities at Babbage's. We know the students will be disappointed not to be able to showcase their work, but the knowledge they have gained and the support they have given their chosen charities throughout the competition will have given them a real insight into the role of international development in improving lives and how important it is to become good global citizens. Congratulations to all who took part and thank you to the charities for supporting the students in this project.