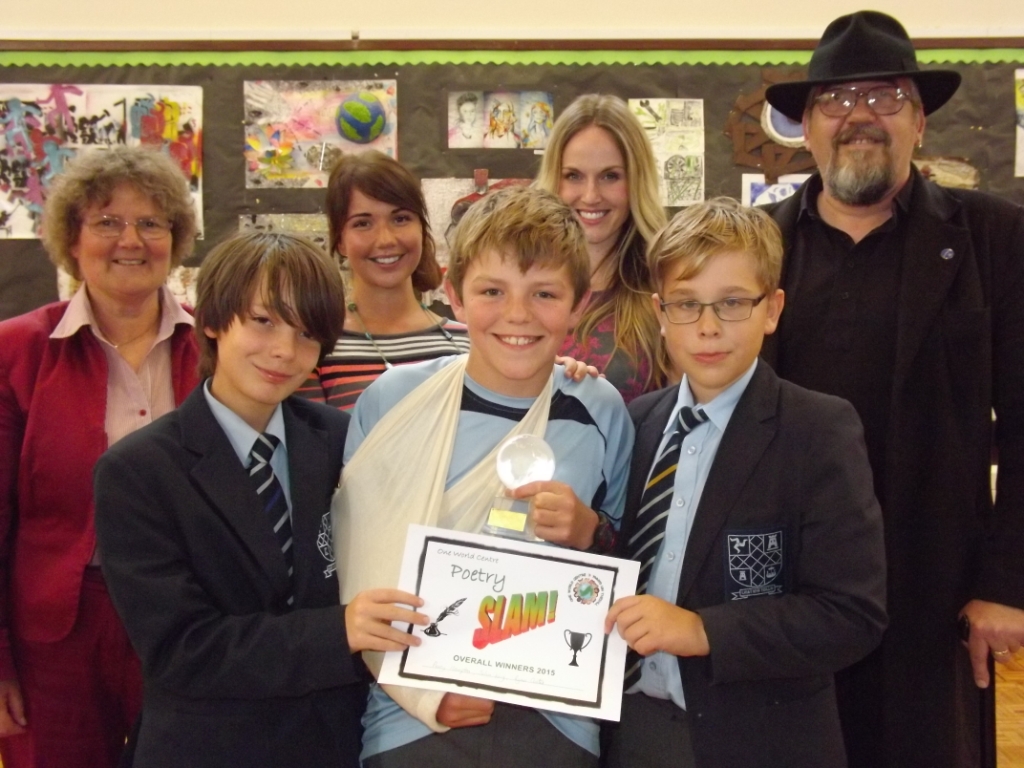 A dramatic performance of a poem on Child Soldiers saw a team from Castle Rushen High School clinch first place in an exciting Poetry Slam organised by the One World Centre last week.
Year 7 students from both Castle Rushen and QE2 High Schools took part in the competition which required youngsters to write, memorise and perform a poem on one of four global themes. The other topics were hunger, water and sanitation, and conservation in a global context.
Following inter-school competitions, the ten finalists performed their pieces at QE2 in front of a panel of judges and other Year 7 students.
All the teams performed well with clear expression and some very emotional, heart-wrenching content but it was Castle Rushen's powerful delivery, sense of rhythm, team interaction and strong message that gave them the overall win.
Their performance was all the more impressive given there had been some last minute changes to the team's line up of Ryan Coates, Percy Hampton and John Keig – and Percy was working with a broken arm!
Runners up were a group from QE2 who tackled the subject of hunger for their poem.
Prior to the event all the youngsters were treated to a performance from local poet and chief judge Bill Strutt who had composed some verse of his own for the occasion.
One World Centre Director Rosemary Clarke said: "We had run the Poetry Slam before as a pilot with Castle Rushen High School and it was clear that the students learned a lot from the project, not only in terms of writing and performing poetry but thinking about a response to some of the big issues in the world today.
"It was really inspiring to see QE2 students take up the challenge too and we hope to involve more schools in future."