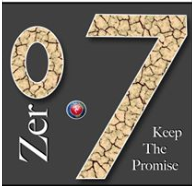 The One World Centre is gathering together all those with an interest in International Aid to support the 2016 Campaign 0.7, Keep the Promise
We are asking the Government to:
Protect international Aid from budget cuts
Keep its promise of 0.7% of gross government income by the end of the next parliament, in incremental steps each year (which is roughly one fifth of the full 0.7% gross domestic product that rich countries agreed to give 40 years ago).
At the moment the Island gives less than 0.3% of gross government income, and less than 0.06% of gross domestic product.
The campaign is taking shape, we will post updates to this page as the year progresses. You can also find out more information on the dedicated Facebook page
If you would like to support the campaign you can do so in a number of ways:
Individuals:
Like the Facebook page
Send a postcard (available end of February) to your MHK
Get your friends and family to send a postcard!
Visit the exhibition on showcasing how Manx money has been used to alleviate poverty and suffering around the world – touring the Island throughout the summer!
Come and visit our stand at the Global Village on Tynwald Day
Volunteer – if you have a few hours to spare or are interested in a particular event – drop us a line!
Organisations:
Signing up to a joint statement (February), to show solidarity for the campaign
Encouraging your IOM supporters to participate by sending postcards (February/March)
Join in with a stand for your organisation at the Global Village on Tynwald day 5th July
Talk about the issue with your supporters
If you have received IDC Government funds participate in the Island wide exhibition (Summer 2016)
Consider sending a speaker to the Island to support this cause
Make a donation to the costs of the campaign – this is to cover campaign expenses such as printing. Cheques payable to One World Centre.