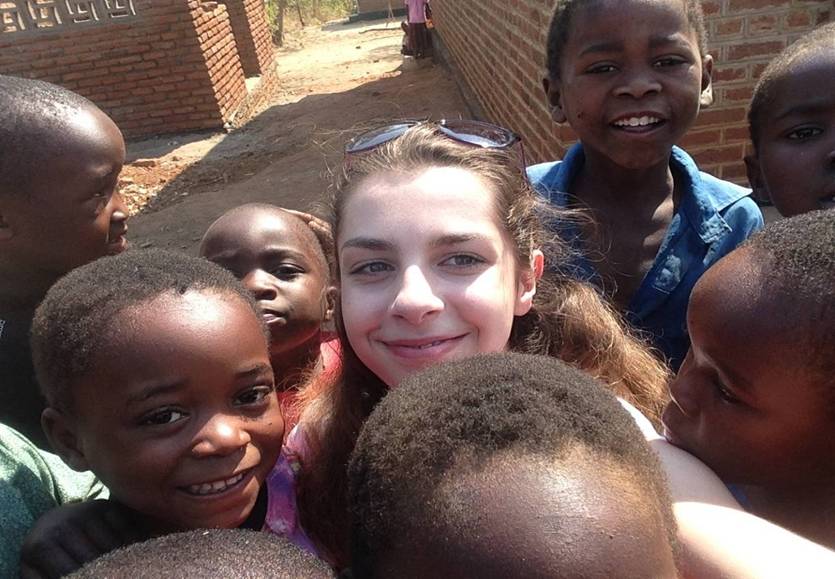 Calling all adventurous young Manx people!
Are you interested in other cultures?
Would you like to help children in South America or Africa?
The One World Centre is working with the Karsons Family Foundation and Quest Overseas to sponsor one young Manx person aged 18-24 to work with children in Peru, Rwanda or Malawi for a month during Summer 2017.
There are three possible opportunities for you to choose:
Kigali, Rwanda, 6th July-10th August
In 1994 an estimated 800,000 died in a genocide which lasted for 100 days. The impact is still felt all these years later. The project involves building a home for children affected by the genocide who are living on the streets.
Villa Maria, Peru 12th July-10th August
You will help to construct houses in one of the largest shanty towns in the world, replacing the temporary cardboard homes of single mothers with permanent accommodation. You'll also have the opportunity of having fun with the children.
Malawi 15th July-14th August
It is estimated that more than ½ million children are orphans in Malawi as their parents have died from HIV/AIDS. Each village community offers support to around 100 of these children, and you will be helping these children to get a better start in life.
You must be 18, and not more than 24, by the start of the expedition you choose.
The expeditions are run by Quest Overseas and you can find out more here: https://www.questoverseas.com/gap-quest/
How to apply
To have an opportunity to access this life-changing and enriching experience – and improve your further education and career prospects – tell us, in no more than 1,000 words:
 Why you should be the successful candidate
 Which project you would like to be part of and why
 How you expect this opportunity to fit in with our plans for work or further study
 What experience or knowledge you have or other cultures
 Some practical examples of what you have done to help others
 How this opportunity will enable you to grow and develop
 How you plan personally to raise £500 towards the cost
Applications should be e-mailed to info@owciom.org by 17:00 on Friday 20th January 2016.  Please include your postal address and telephone number(s).
Short-listed candidates will be asked to complete a medical form before interviews which are expected to be held on Friday 10th February. It may be possible for applicants studying or working off Island to be interviewed by Skype.
What is included
The cost of the trip from London is covered by sponsorship. The £500 you are asked to raise is for the additional expenses which would include:
 Medical expenses including malarial tablets
 Insurance
 Travel to London to join the expedition
What is not included
This opportunity does not include the optional expeditions at the end of the placement. If you would like to do this as well, you will need to raise an additional:
£850 for the Peru trip
£700 for the gorilla trip in Rwanda
If you have any questions, please e-mail: info@owciom.org or phone: 01624 800 464