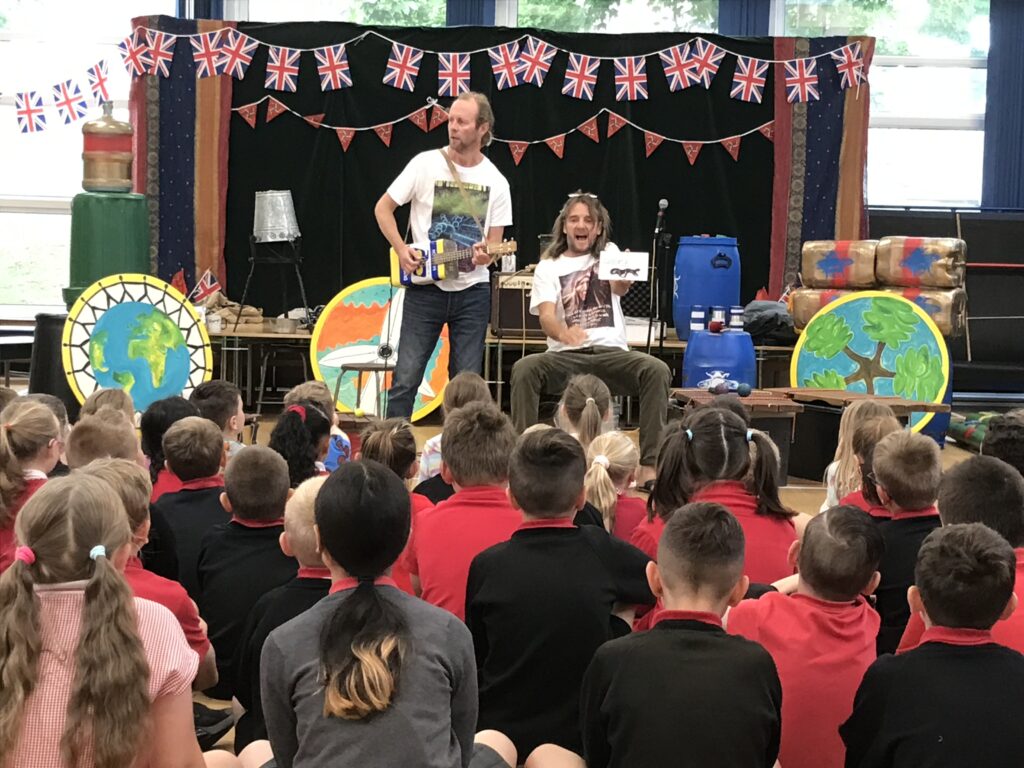 We were absolutely delighted to welcome performing arts group Movingsounds back to Manx schools this week. Bringing their exciting and energetic mix of music, movement and environmental education, Keith and Ed put on assemblies for 10 primary schools and also ran workshops for Year 4, 5 & 6 students exploring positive solutions and collaborative working that also featured playing on "junk percussion".
Movingsounds last came to the Island in 2019 and this is the first visit post-Covid. It was funded through the International Development Education Awareness and Strategy grant and the Isle of Man Steam Packet Company also helped with a reduced fare for the group's van that was packed full of interesting instruments created by using recycled materials (including planks from one of Brighton's old piers!)
All the schools enjoyed the visits and a very wide range of environmental and sustainability issues were explored, including global impacts. Thanks to Movingsounds for all their hard work creating the material for the Isle of Man and delivering it in such a fun and inspiring way!