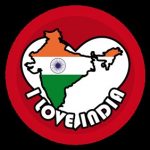 Calling all Guiding Groups!  We hope you will enjoy tackling the I Love India badge that we have prepared for you.  You may even decide to visit Sangam in 2016 as it celebrates its 50th anniversary as a World Centre.
There are 38 different activities to choose from with the opportunity for movie nights, cooking, artwork, discovering some history – and much much more!  The link below provides all the information you need to be able to help your girls have a great experience.
The order form for the badges can be found here.