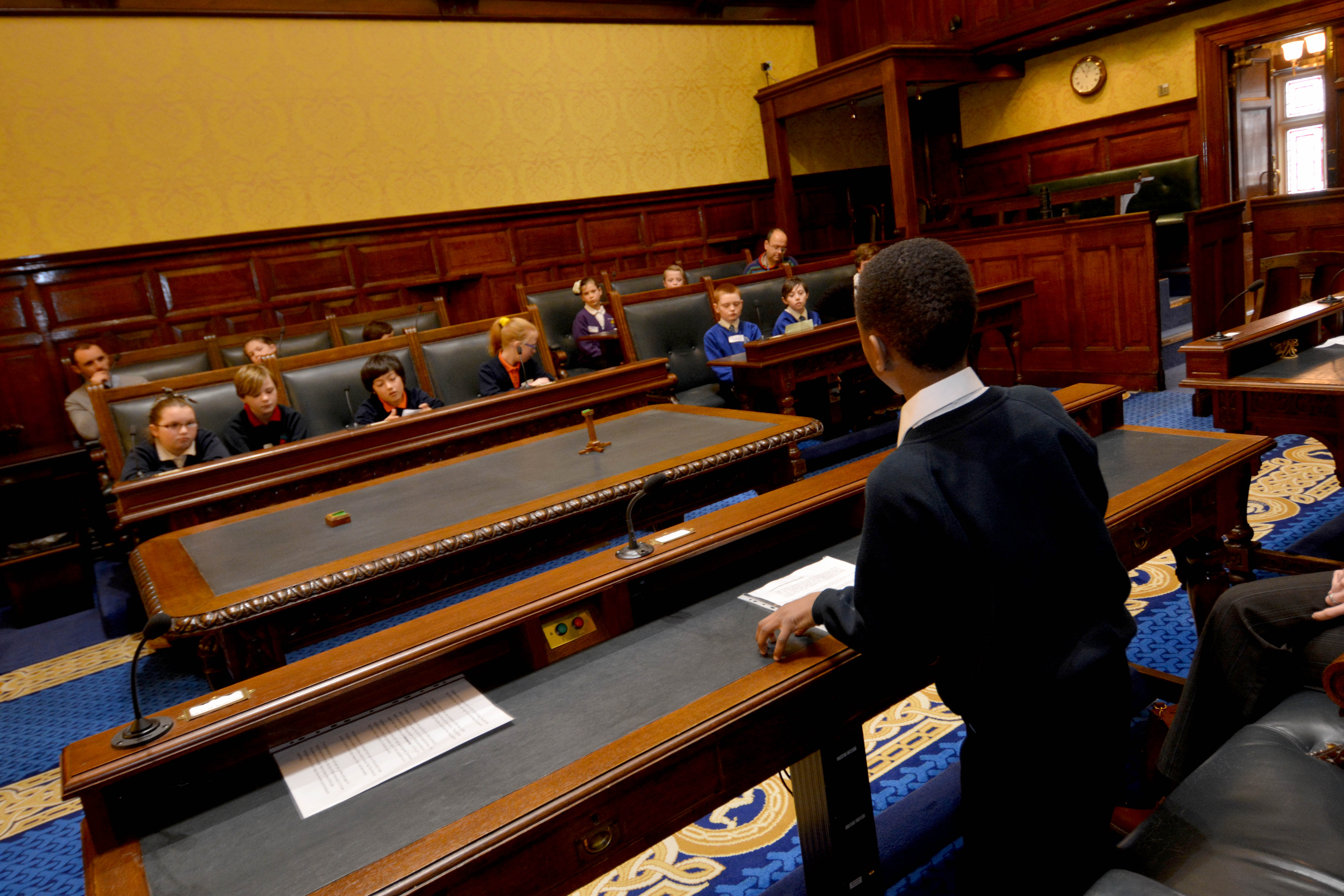 At the end of January the third Primary Fairtrade Conference took place in the Government Buildings in Douglas.  A key feature of the event was a formal debate on the topic: All organisations on the Isle of Man should only use Fairtrade tea coffee and sugar and you can see one of the four groups tackling this debate in the picture above.
Sixteen schools took part, each sending 4 delegates, and they have been busy since preparing for Fairtrade Fortnight.  As well as providing assemblies for their school mates, some delegates took the Fairtrade message to one or more other schools.  There were tuck shops, Fairtrade Hamper raffles and dress down days.
On the Final Saturday students from St Thomas' Primary School joined members of the Fairtrade Group to run a Fairtrade stall in the Strand Centre in Douglas, complete with smoothie bike provided by the Manx Co-operative Society.